Written by feco on April 25, 2014 in MonkeyLearn, Tryolabs
Are you a developer working with sentiment analysis, language detection or any kind of text classification? Looking for a text mining toolkit that will help you get better results, top accuracy and best speed performance? Are you a machine learning or natural language processing enthusiast?
If some of your answers to these questions were yes, you should check out MonkeyLearn, a new product we have been working really hard the last few months. 
MonkeyLearn is the next generation text mining toolkit from Tryolabs and our main goal is to make text mining simple for developers. 
With MonkeyLearn you can create ...
Read more »
---
Written by feco on April 9, 2014 in News, Tryolabs
Tags: monkeylearn, pycon
We have some pretty exciting news!
We are proud sponsors of PyCon 2014 Montréal, the largest annual gathering for the community using and developing the open-source Python programming language. 

Pycon 2014 starts today with the Tutorials Days where we are going to learn something new and relevant in intensive 3-hour sessions. Afterwards, we will enjoy the Conference Days from Friday through Sunday, where we are going to see what's going on in the Python world, meet our fellow Pythonistas, share our knowledge and experience and more. PyCon 2014 Montréal ends with the Development Sprints from Monday April 14 through ...
Read more »
---
Written by mauro on April 3, 2014 in Django, TryoMeetup, Tryolabs
Tags: API, django rest frameworks, frameworkamework framework
I was in charge of this week TryoMeetup and decided to make a presentation about Django REST Framework, a powerful and flexible toolkit that makes it easy to build Web APIs.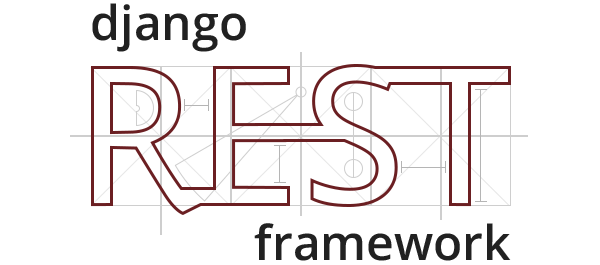 This framework has some nice pros up its sleeve. It's easy to use and customize giving it a gentle learning curve, has great documentation, it's being actively developed and has easy-to-read sources. Unfortunately, working with relations can be a pain sometimes, and operations that change nested objects are under development.
We learned about basic elements from Django REST framework like building views, mixins, serializers and custom fields ...
Read more »
---
Written by alan on March 27, 2014 in TryoMeetup, Tryolabs
Tags: git
As some you may know, every week we gather together with everyone in Tryolabs to learn something new related to machine learning, natural language processing, Python development, Django framework, agile development or new technologies in general. We call this TryoMeetup and it's a great way to keep everyone up-to-date with latest developments in our industry, or learn more about things we do every day.
This week I was in charge of presenting a brand new TryoMeetup and it was all about Git, a key piece of software that we use for version control and source code management. We talked ...
Read more »
---
Written by feco on Feb. 21, 2014 in Applications, Machine Learning
Machine learning has proved to be greatly beneficial for almost every industry. From retail (Amazon), to entertainment (Netflix) and healthcare (Lively), businesses in all kind of industries are using machine learning to enhance their products and services, but also and most importantly, to increase their profits. 

Coming from a marketing and business background, I personally find machine learning a game changer. That being said, sometimes its overwhelming to think about all the possibilities that something like predictive analytics or natural language processing has to offer. Just in 5 minutes you could imagine 10 different ways - from big solutions, to small ...
Read more »
---
Written by german on Feb. 12, 2014 in Django, Web Mining & Web Scraping
Tags: InterfaceError, PostgreSQL, django, django orm, long time running process, multiprocessing, scrapy
A couple of months ago I faced a problem, tried many things and went deep into Django's code. This week I faced the same problem and realized I hadn't documented the solution in the past, so I had to spend some time to re study the problem. So this time I am writing this in the blog.
This is the scenario, we have a Django 1.6 site, that uses Postgres and Scrapy. If you are not familiar with Scrapy, don't worry, you can think a spider as a  "long running process". In this site we have ...
Read more »
---
Written by feco on Nov. 26, 2013 in Machine Learning, Python
Tags: Book, Learn, Python, Scikit-learn
We are proud to announce that Raul Garreta (Co-Founder & CTO of Tryolabs) and Guillermo Moncecchi have published a new book called "Learning scikit-learn: Machine Learning in Python".
Raul has been involved with academia for years, teaching Machine Learning and Natural Language Processing at the Computer Science Institute of Universidad de la República in Uruguay since 2007. As CTO and Product Manager at Tryolabs, he has been applying Machine Learning techniques for the industry since 2009.  
Guillermo Moncecchi is a Natural Language Processing researcher at the Universidad de la República of Uruguay. He received a PhD in Natural Language Processing from ...
Read more »
---
Written by feco on Oct. 24, 2013 in News, Tryolabs
Tags: awards, premios nova
We're really honoured to be awarded Company of the Year in the Exporting Category at the NOVA Awards 2013.
Born 4 years ago, the NOVA Awards - better known as Premios NOVA - recognizes the efforts of public and private organizations that promote development through innovative processes and products in Uruguay. 
The Premios NOVA are presented by ANII (Uruguayan National Agency for Research and Innovation) in partnership with Endeavor, Uruguayan Chamber of Industries, National Chamber of Commerce and Services of Uruguay, Uruguayan Chamber of Information Technologies, the Federated Agricultural Cooperatives, Red Propymes, Union of Exporters of Uruguay and Uruguay XXI.
We ...
Read more »
---
Written by feco on Sept. 12, 2013
Tags: advisor, eduardo mangarelli, funding, tryolabs
We are very pleased to announce that Eduardo Mangarelli has joined us as an advisor and investor after a year and a half of being our mentor and coach. 
Eduardo is the Director of Technology at Microsoft Latin-America, leading the technology innovation and adoption in the region around Microsoft technologies. 
Along with his passion for innovation, Eduardo brings years of entrepreneurship experience, as he is involved in several Startups and entrepreneurship organizations like Endeavor, mentoring and coaching companies and Startups on leadership and growth. On the academic side, he is a professor of Innovation Management and Software Design at ORT ...
Read more »
---
Written by mauro on July 5, 2013 in Python
Tags: Monkeypatch, Patch method, Python
Often, when programming, we may want to change some already set behavior. This can be accomplished by sub-classing whatever classes we have and overriding those methods we are not happy with.
class Dog:
    def bark(self):
        print 'Woof!'

class Husky(Dog):
    def bark(self)
        print 'Howl!'

While this works with our own code, what happens if we want to change third party code? Of course we can edit it so that it instantiates one of our sub-classes, this however, can create another whole set of problems. What we need to do then, is to figure out a way to replace ...
Read more »
---